Rela makes it simple to market and sell your listing
Whether you lead a team of 1 or a team of 100 we've got what you need
Building a Property Listing Website has Never Been Easier
Quick and easy to set up!
Choose one of our beautifully crafted template designs
Unlimited Document Storage, download tracking, and management
Upload unlimited hi-res photos and video
All templates look great on mobile devices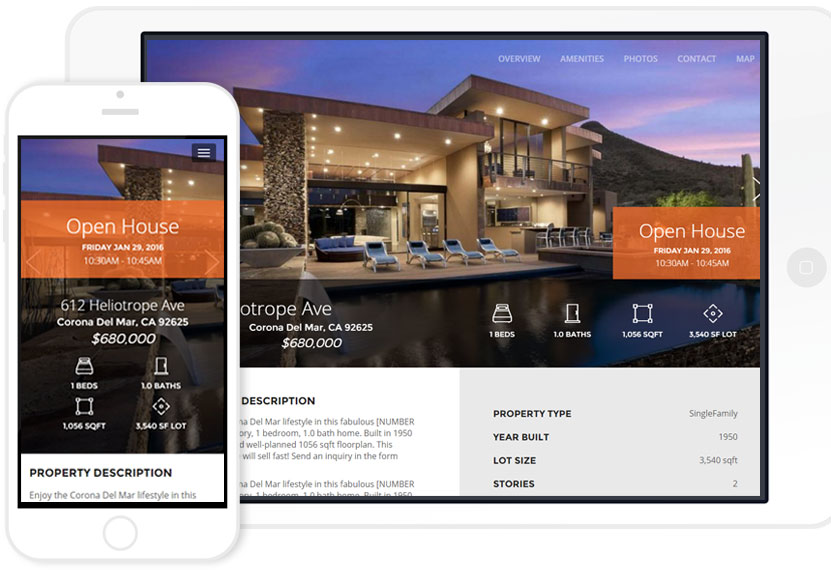 Connect with your Customers
Rela makes it easy to engage prospective and exsiting clients with direct email campaigns or professional quality posts through your social networks.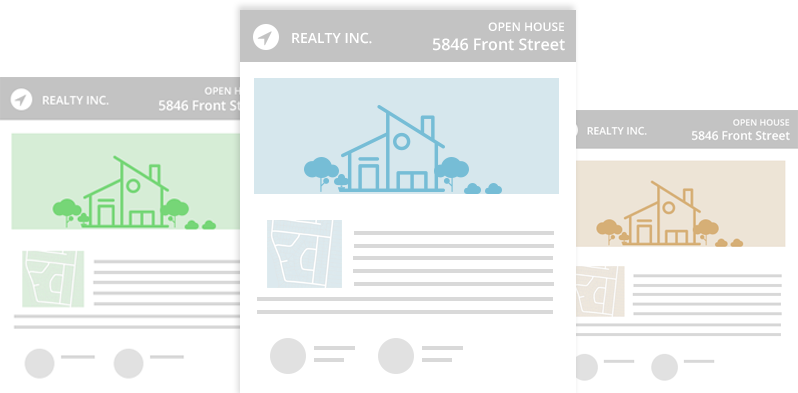 Track, Manage, and Communicate with Leads
Every Rela website has a built-in lead form that allows visitors to get in touch with you directly from your listing website. Our custom CRM technology lets you easily track, manage, and respond to your leads right from your property dashboard.
Get notified as soon as a lead is submitted
Rank each lead depending on interest level
Add custom notes for each lead
Send follow up emails from your dashboard
Export lead lists to Excel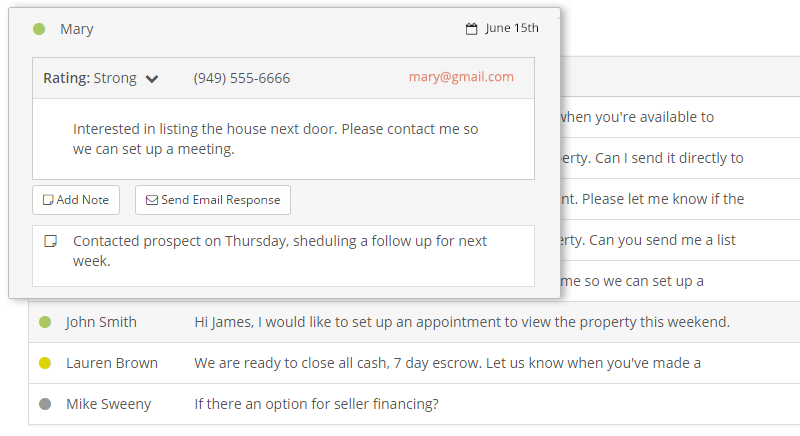 Analyze the Performance of your Marketing Efforts
Our interactive analytics dashboard shows you how many visitors your listing webpage gets, where they are located, and how they found you. These important insights will help you tailor your marketing efforts to bring your listing the most exposure the market as possible.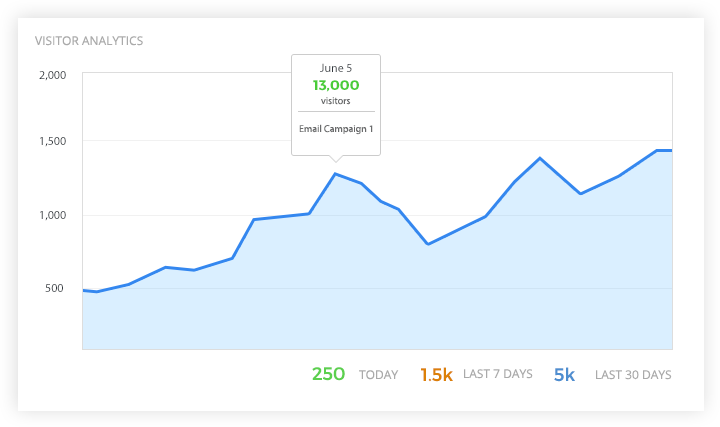 Free Hosting
We provide hosting at no extra cost so you can focus on the important stuff. Get lightning fast performance and reliability without the hassle .
Custom Domains
You can publish your site on a free sub domain of Relahq.com, register a new domain directly through Rela, or import a domain you already own from another domain provider.
Your Own Branding
Transform your Rela listing website to match your brand. With familiar customization tools, you can tailor the look-and-feel in minutes.
Go ahead. Take it for a spin.
Sign up to get started with Rela and you'll have a fully customized single property website in just a few clicks.